Local Area
Studio 100, 200 and 300 are all located close to the hubs of both universities.
Hospitals, healthcare, shopping, restaurants, nightlife and key university buildings are all nearby and shown on this map.
The Crucible
The Crucible Theatre was built in 1971 and along with the Lyceum (located opposite) is the most famous of Sheffield's theatres. Along with theatrical perfomances it also plays host the annual snooker World Championship.
Sheffield Hallam University
Sheffield Hallam is made up of two campuses within easy walking distance of each other, which are linked by a range of cafes, bars and a range of interesting sights to see.
The University of Sheffield
The University of Sheffield is a public research university in Sheffield, South Yorkshire, England. It received its royal charter in 1905 as successor to the University College of Sheffield, which was established in 1897 by the merger of Sheffield Medical School, Firth College and Sheffield Technical School. The university is widely recognised as a leading research and teaching university both in the UK and in the world.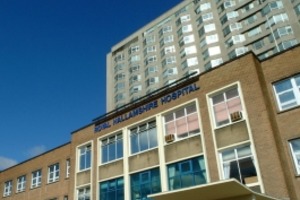 Royal Hallamshire Hospital
The Royal Hallamshire Hospital is a general and teaching hospital located in the city's West End, very close to the University of Sheffield and the Collegiate Crescent campus of Sheffield Hallam University. The hospital is run by the Sheffield Teaching Hospitals NHS Foundation Trust (which also runs the Northern General Hospital), and is also in proximity to the Charles Clifford Dental Hospital and Weston Park Hospital, both of which are part of the Trust.
Sheffield University Student Union
The Sheffield University Union has a turnover of around £11,000,000. It provides for over 270 student societies and contains a student employment service, two bars, four club venues, and outlets for food, drink, clothing and stationary.
Winter Gardens
The "Winter Gardens" are Sheffield's impressive award-winning temperate glasshouse (one of the largest in the UK) and has created a stunning green world with more than 2,500 plants from around the world. You can gain access from either the Millennium Galleries or Millennium Square, the Winter Garden is the perfect oasis in the heart of England's fourth largest city.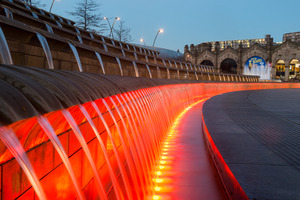 Train Station
The busiest train station in South Yorkshire, surrounded by wonderful modern arcitecture, water features and it's even home to a piano you're free to play.
Studio 100
Quietly situated in this most convenient location, a range of contemporary studios accessed via a gated courtyard or by private entrance. A stones throw from student lecture halls.
Prices from £105 ppm in a twin and from £145 per studio (single or couple).
Studio 200
Enjoying an enviable position in this sought after location at the heart of the student community. An exciting development within strolling distance of the university campus.
Prices from £155 per studio (single or couple).
Studio 300
Occupying an exceptional position directly opposite the Student Union. Studio 300 is a listed building conversion of uniquely designed, high quality, contemporary studios.
Prices from £105 ppm in a twin and from £195 per studio (single or couple).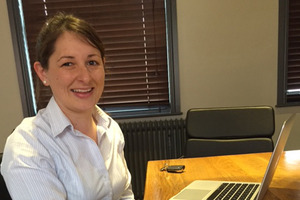 MBA Lettings
Please free to get in touch with Sally Williams, who'll be able to get you started in the letting process.